WELCOME TO RHODE ISLAND ROCKS!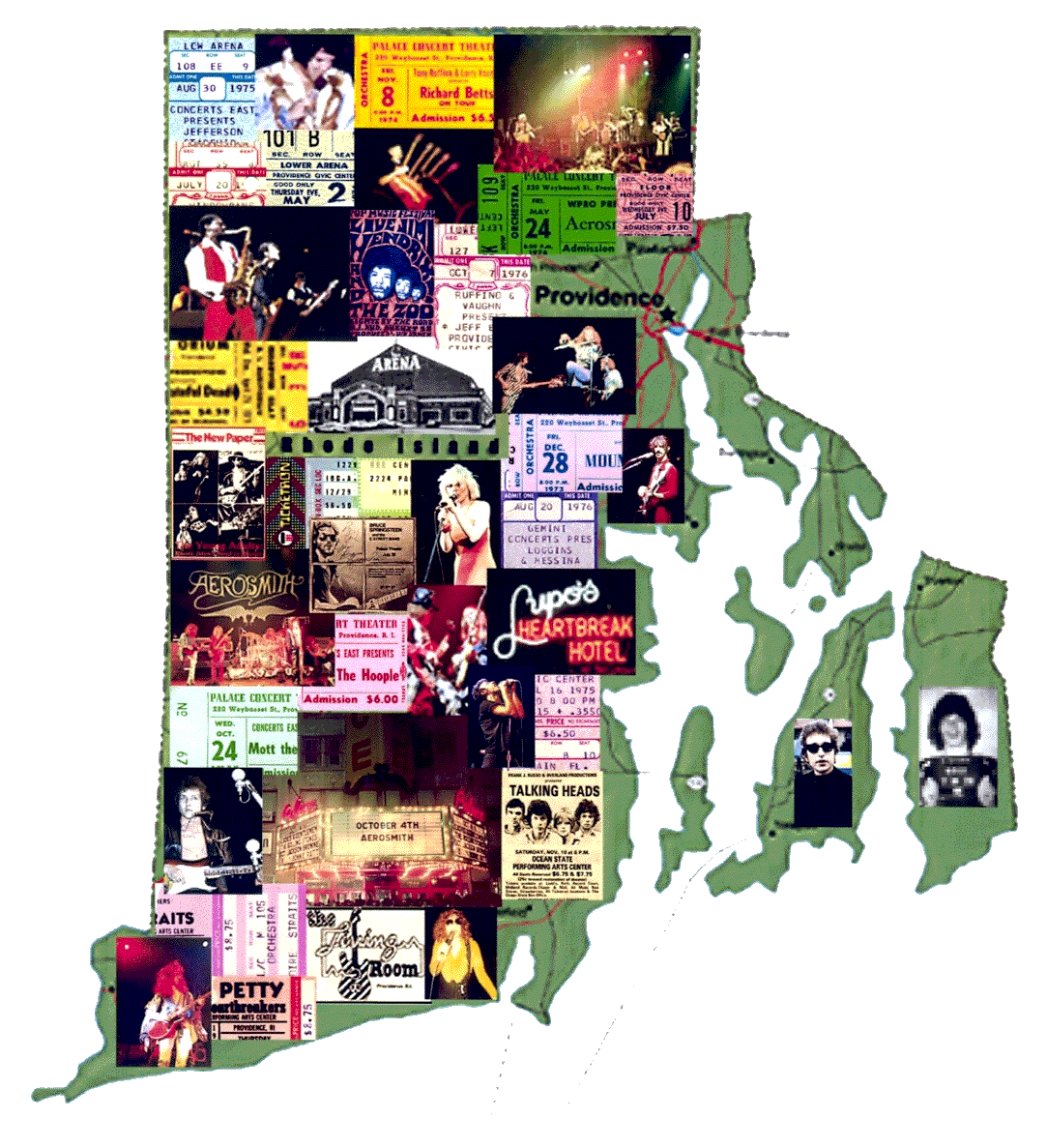 This website is a place for Rhode Island rock 'n' roll memories of the last 60 years.
My intention is to have a central place where music fans can post pictures or write about their favorite concerts. They can also view ticket stubs, handbills, ads, photos, set lists, backstage passes, concert programs and watch videos of the many shows recorded.
There is also a little history of the great rock 'n' roll venue's like the RI Auditorium, Providence Performing Arts Center, the Leroy in Pawtucket, Dunkin' Donuts Center, Lupo's Heartbreak Hotel, The Living Room, some of the colleges that hosted concerts, the Newport Folk & Jazz Festival, and other one-off places.
Many great bands played the Rhode Island area and by no means is this website complete. I reach out to everyone to contribute whatever they can to help tell the story. Besides the concerts, I want to acknowledge all the great music newspapers and writers, the cool record shops, radio stations, promoters and instrument stores that made and continue to make the music scene in Rhode Island great!
If you're ready to rock, Lets Go!
CLICK ON THE RI MAP TO ENTER