WELCOME TO RHODE ISLAND ROCKS!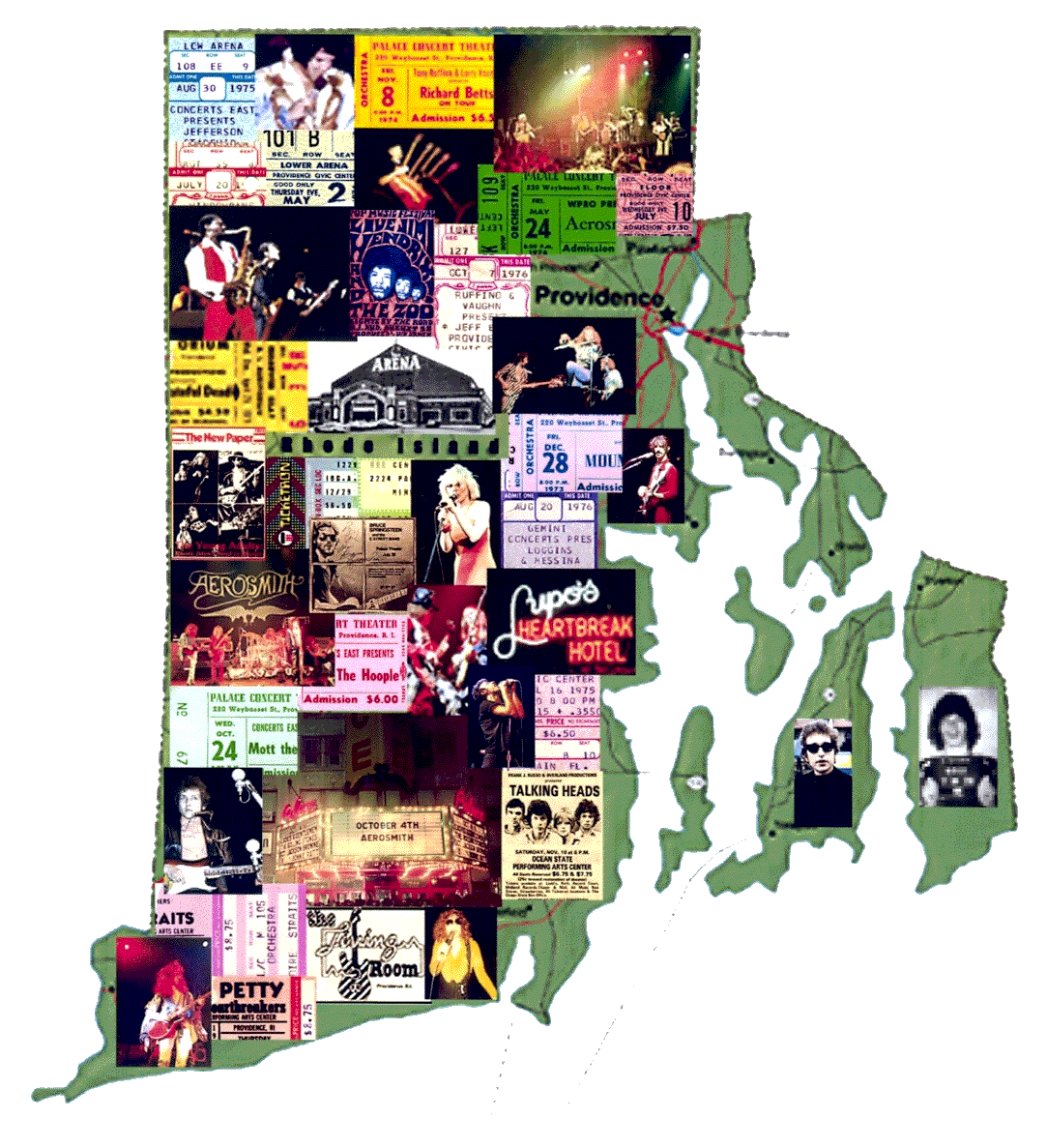 This website is a place for Rhode Island rock 'n' roll memories of the last 60 years.
My intention is to have a central place where music fans can post pictures and write about their favorite concerts.
Also view memorabilia, stream LP's and listen to actual shows recorded in our great venues.
If you're ready to rock, Lets Go!
CLICK ON THE RI MAP TO ENTER