FROM ELVIS PRESLEY BLVD, MEMPHIS TENNESSEE Tour 1976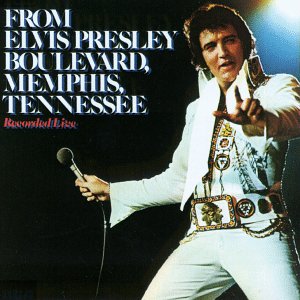 | | | | | | | | | |
| --- | --- | --- | --- | --- | --- | --- | --- | --- |
| DATE | VENUE | MAIN BAND | SUPPORT | SUPPORT | AD | TICKET | PICTURES | TAPE |
| | | | | | | | | |
| June 26, 1976 | Providence Civic Center | Elvis Presley (2:30pm) | | | | YES | YES | Recorded |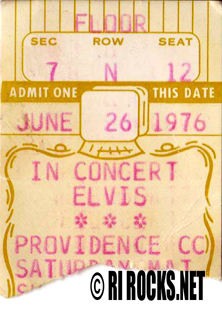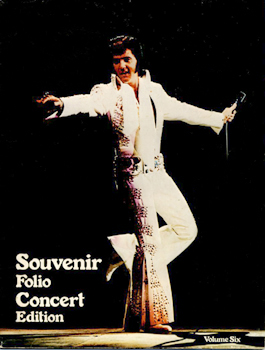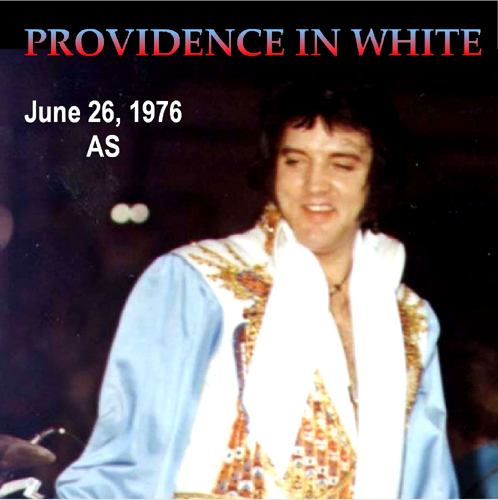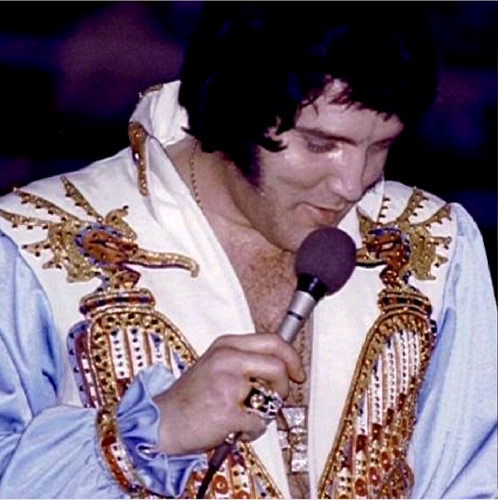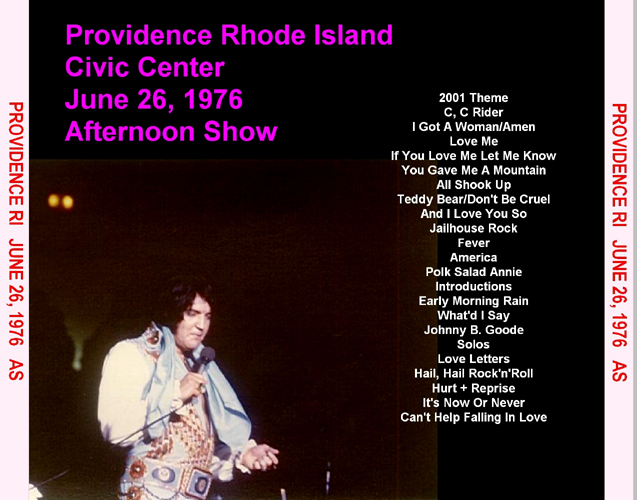 THE BAND
Elvis Presley (vocals, guitar),
James Burton (lead guitar), John Wilkinson (rhythm guitar),
Jerry Scheff (bass), Tony Brown (piano),
David Briggs (keyboards),
Charlie Hodge (guitar, vocals), Ronnie Tutt (drums),
Symphony Orchestra:
Mr. Joe Guercio & Joe Guercio Orchestra

BACKUP VOCALISTS:
The Sweet Inspirations:
Myrna Smith, Sylvia Shemwell, Estelle Brown
J.D. Sumner & The Stamps Quartet:
Kathy Westmoreland, Sherill Nielsen
CONCERT MEMORIES:
*Note: if you were there and would like to share your memories, pictures or tape please send it info@rirocks.net
I can say I saw Elvis by Paul Fernandes
I saw Elvis on this tour and even though I'm an Elvis fan (who isn't?) I can't say to much about it. My recollection of the show was when I got inside the arena the first thing I noticed was the set up of the stage was lower and smaller that the usual rock concerts. Elvis came on and my girlfriend (at the time Kim) and I chuckled and poked fun at (fat) Elvis. I was also surprised that the sound system was very low and didn't fill the area like other concerts. You could basically talk during the show instead of yelling at each other. Based on the set list that evening there wasn't much for a teenager to grab onto that made me want to jump up and down. Elvis in those years was basically an easy listening act for an older generation. There were no cool moves, and visually it was boring even though his voice was great. It was.......Elvis, up there singing.
The one thing I did find interesting and funny was the procession of woman that would walk up to the stage and give Elvis roses and in turn, he would look down at them and take a towel from his neck, wipe his face with it and whoosh!!!!!!!!! throw it down to the girl that acted like she just got the holy relic from god. A stagehand was next to Elvis and he would place another towel on Elvis' neck for the next woman. This went on throughout the show. Well, at least I can say I did see the king.