Brown University Campus
CLOSED!
HISTORY
1969-1974
Mother Records was a student run and owned store located on the Brown University Campus. It operated out of a nighttime coffee house named "Big Mother Coffee House" In this space was three different stores in one. During the day the space was the record shop along with a small boutique. At night it would turn into a coffee shop for the BU students to hang out.
Classic ad from back in the day!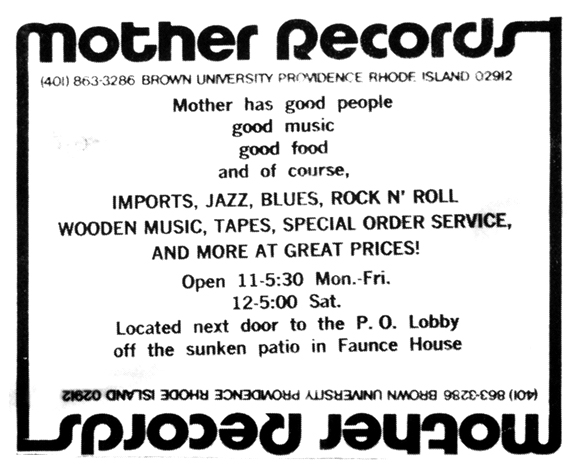 The people responsible for running the record store was Dick Shapiro, Mike Shpizner, and Lew Kostiner who were all Brown students. Like most stores of this type, they paid their bills in cash on the days of receipt. By paying on time, Mother Records was able to take a discount on their bills enabling them to sell records at a very low mark-up price from wholesalers. This practice infuriated local record merchants like Ladd Music and below are some articles from Billboard magazine as the feud unfolded. Regardless, Mother Records was a very cool shop and always had the best import records in town. It is very much missed.
Billboard Magazine January 23, 1971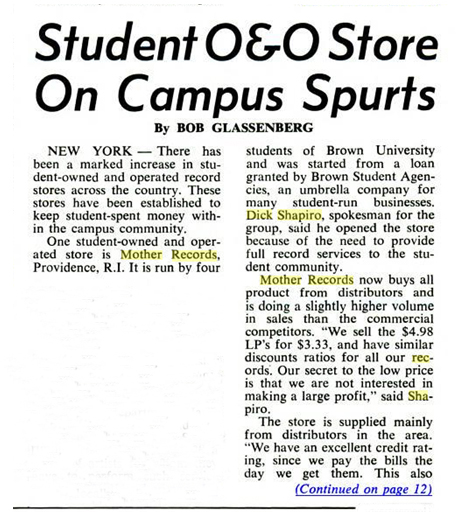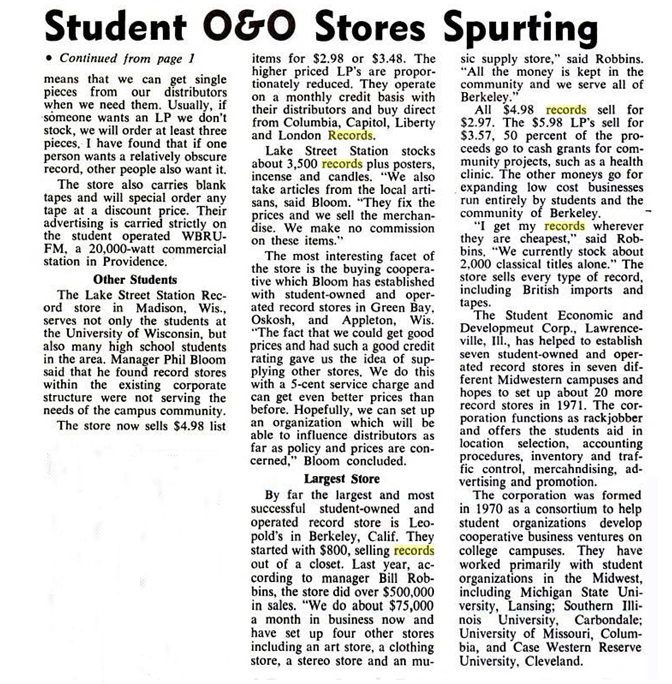 article by Bob Glassenberg from Billboard Magazine January 23, 1971
Billboard Magazine January 30, 1971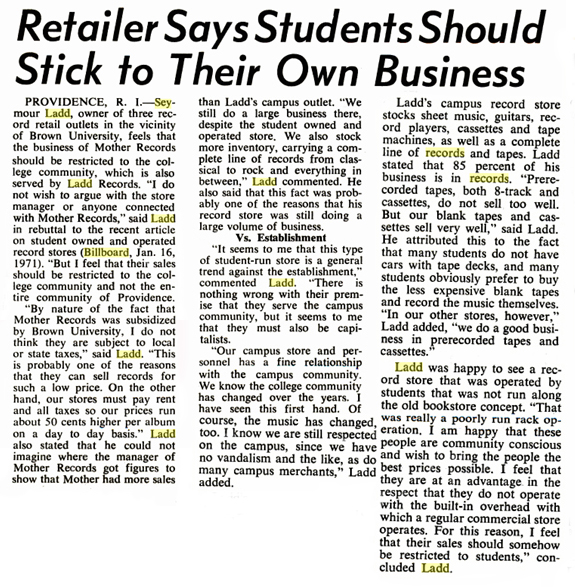 Billboard Magazine February 20, 1971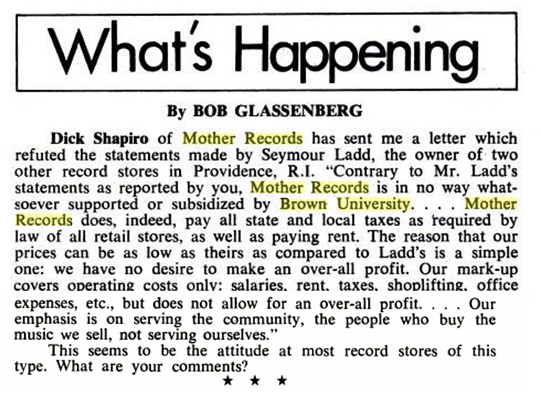 1971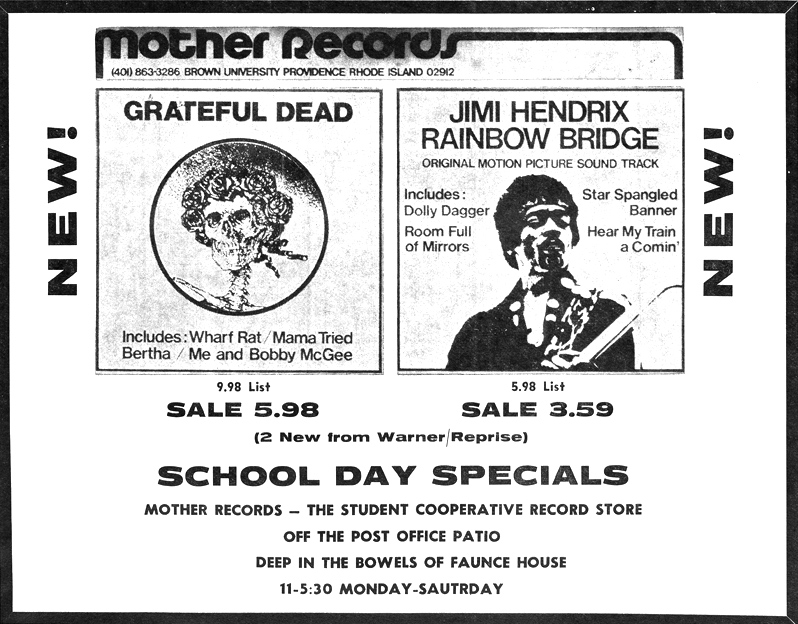 1971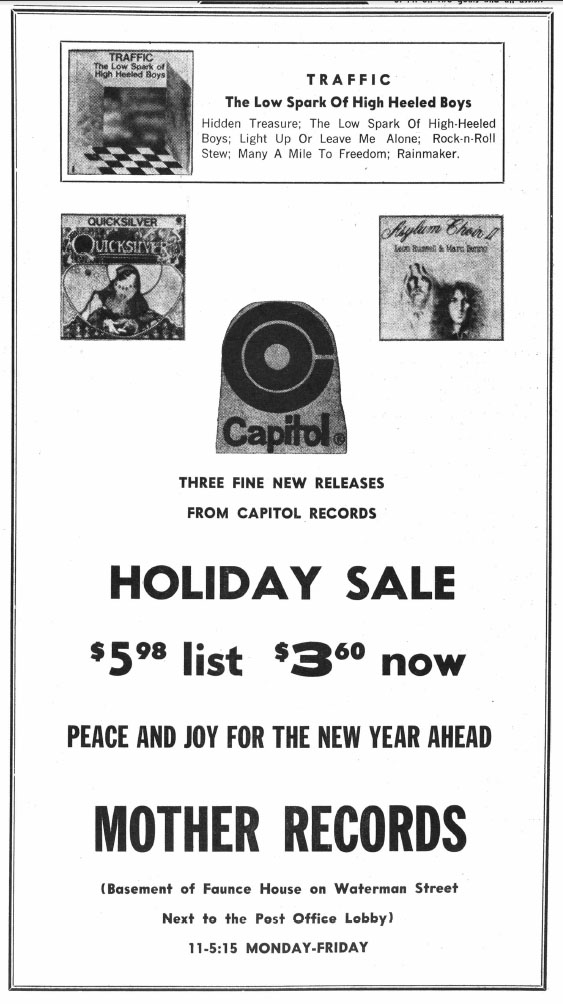 1972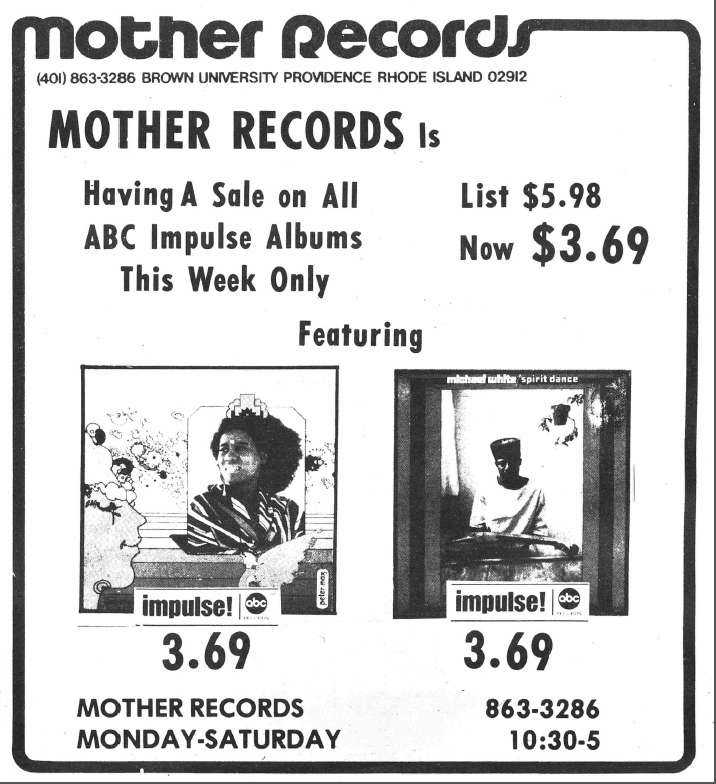 1973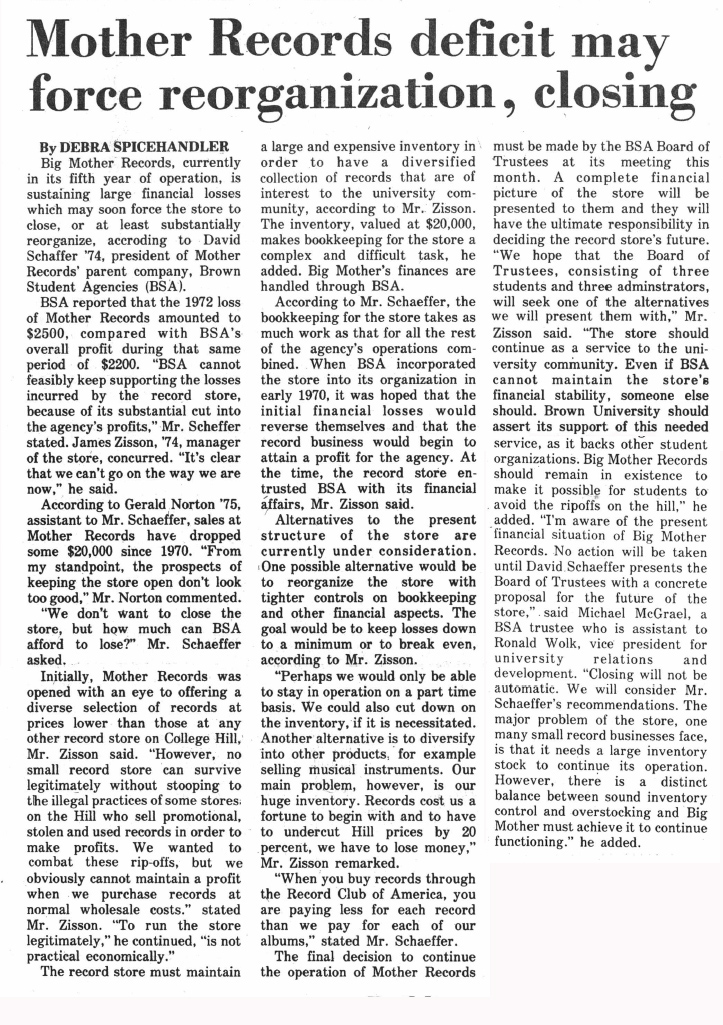 article by Debra Spicehandler from the Brown Daily Herald October 17, 1973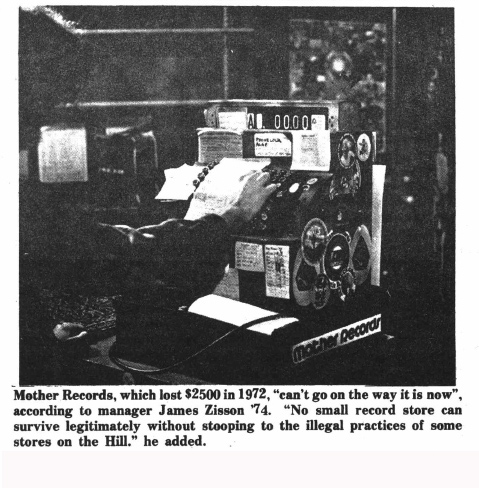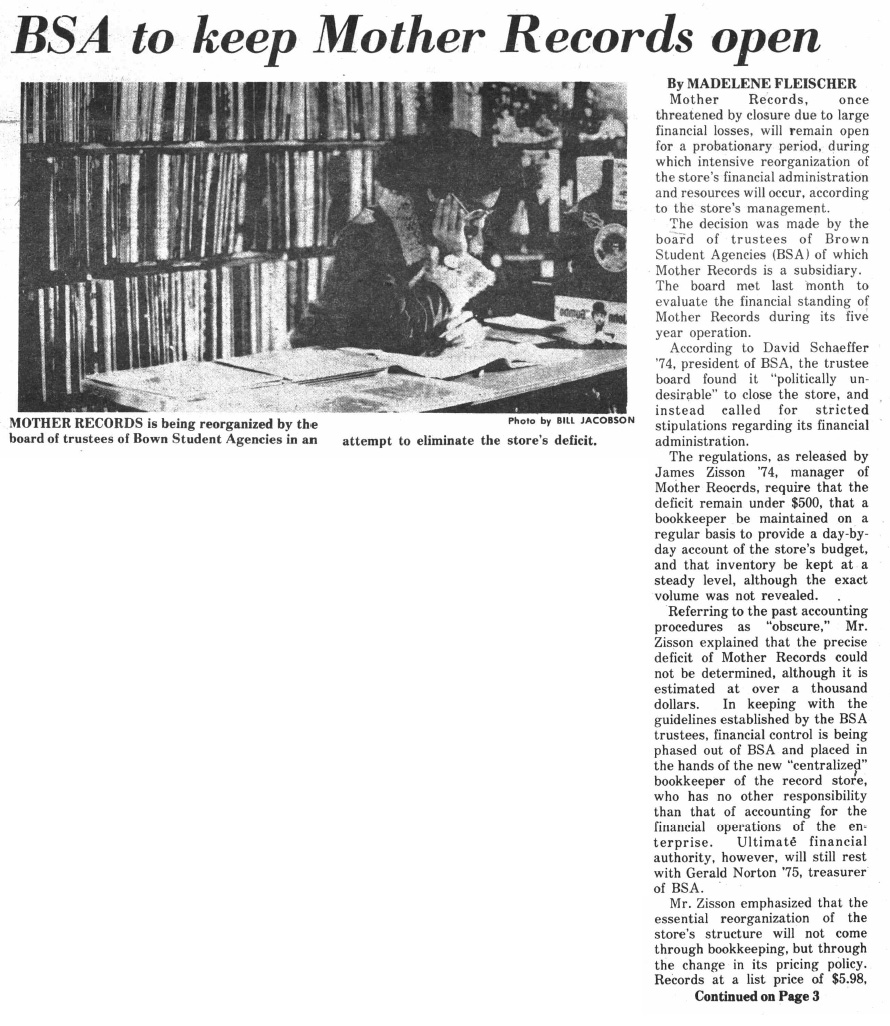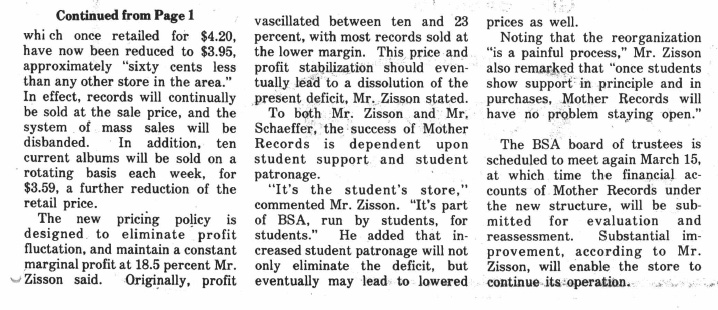 article by Madelene Fleischer from the Brown Daily Herald December 13, 1973
1974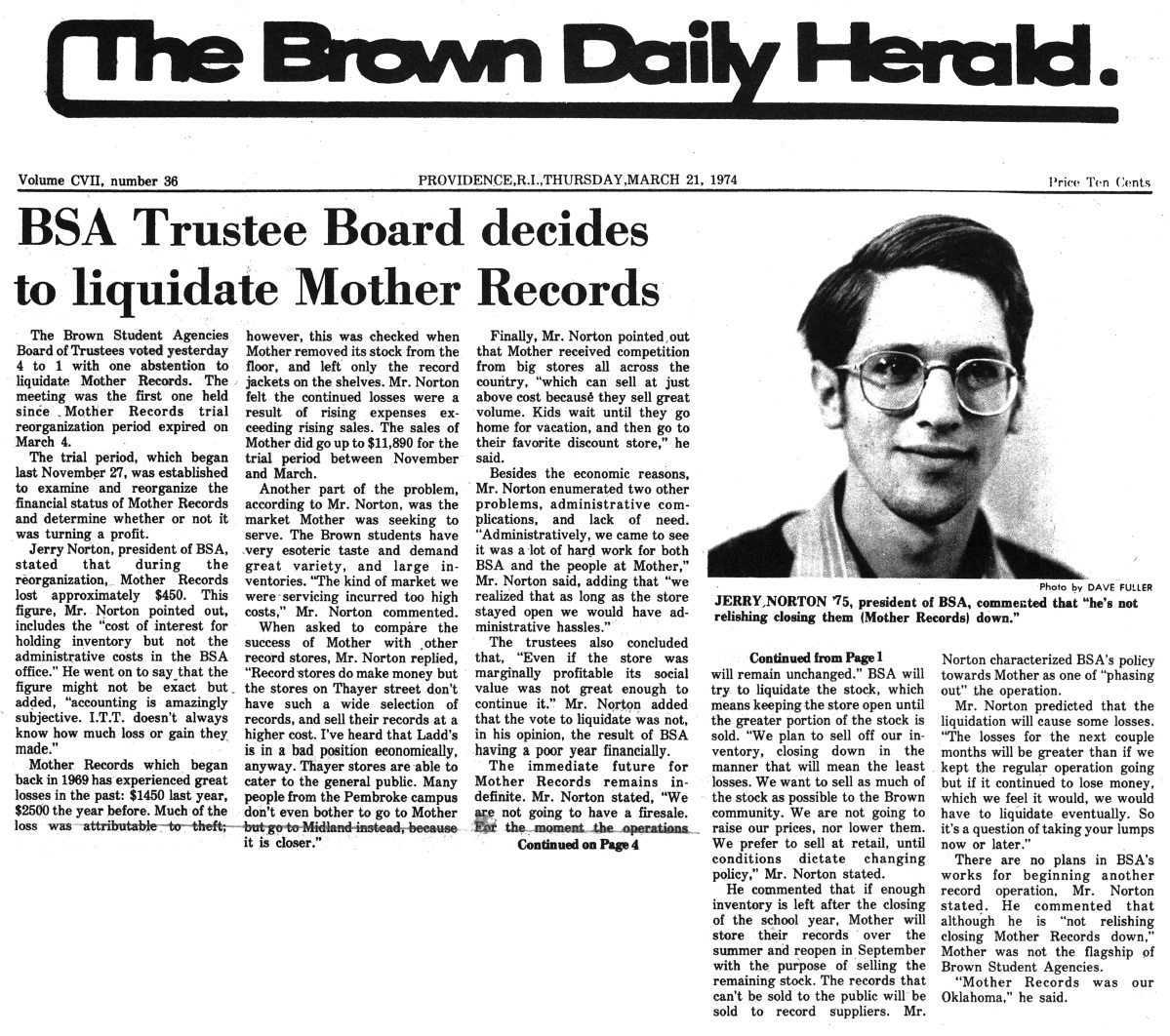 article from the Brown Daily Herald March 21, 1974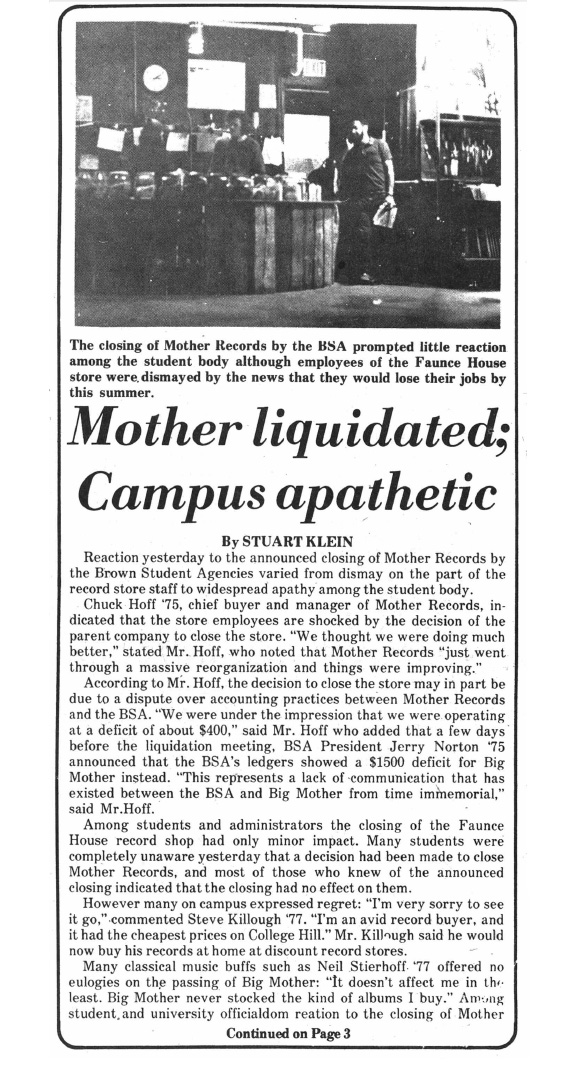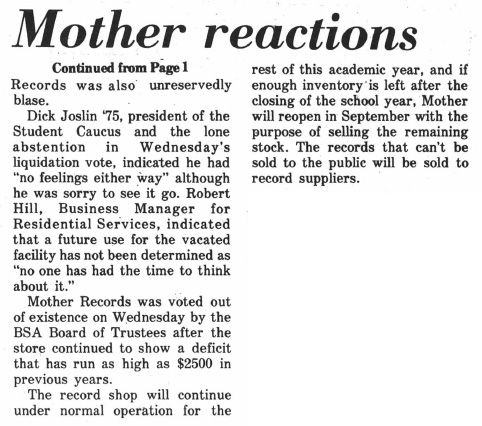 article by Stuart Klein from the Brown Daily Herald March 22, 1974
RECORD SHOP MEMORIES:
*Note: if you were there and would like to share your memories, pictures or tape please send it info@rirocks.net