CELEBRITY CLUB
52-54 Randall St. Providence, RI
A documentary film by PeteandBusterFilms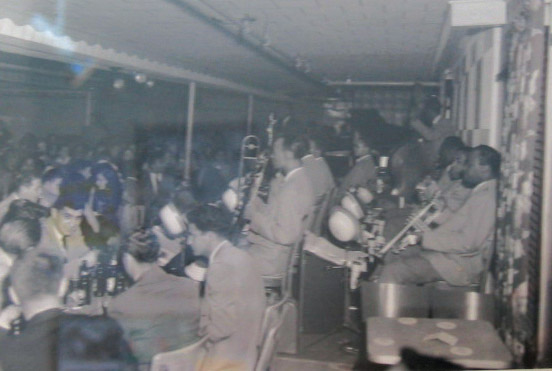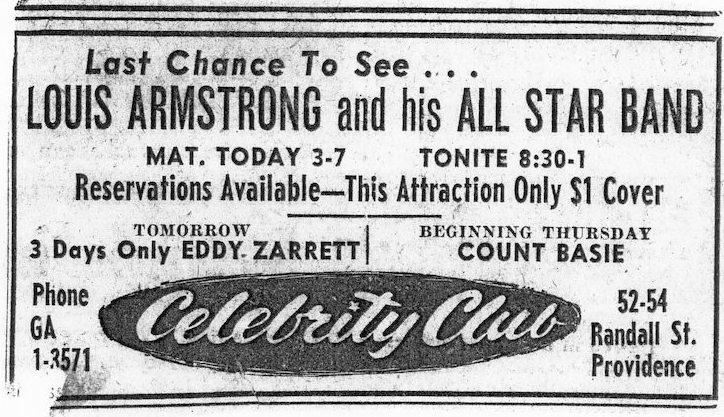 The Celebrity Club documentary is about many things. It's about music, history, racism, crime and urban renewal, but most of all, its about Rhode Island's people. This film tells the story of the legendary Celebrity Club, located in Randall Square and owned by Paul Fillipi.

The club featured top national jazz and R&B acts as well as local talent in the 1950s. Musicians like Louis Armstrong, Duke Ellington, Louis Jordan, Sarah Vaughn, Ella Fitzgerald, Billie Holliday and Fats Domino would come to Providence and stay for weeklong engagements. Rhode Island music legends like Duke Belair, Art Hazard, Clay Osborne and Dr. Ed Coates share their personal stories about the club and growing up in Providence in that era. Celebrity Club MC Steve Kass also shares his memories.

The stories that have been told on camera often deal with Rhode Island's rich musical culture. However, music is just one of the stories that has become evident from the interviews. The Celebrity Club is believed to be the first interracial nightclub in New England. As in other parts of the United States during this era, Rhode Islanders also suffered from the effects of racism. This is reflected in the comments by some of those that have been interviewed for this project, and it is significant because it deals with a turning point or, at the very least, a step forward in race relations for our state.

The club was closed in the early1960s to make way for urban renewal projects. It has never been permanently recognized by the state, but locals remember and still cherish their memories of the best musical venue to ever hit Rhode Island. This film celebrates those memories.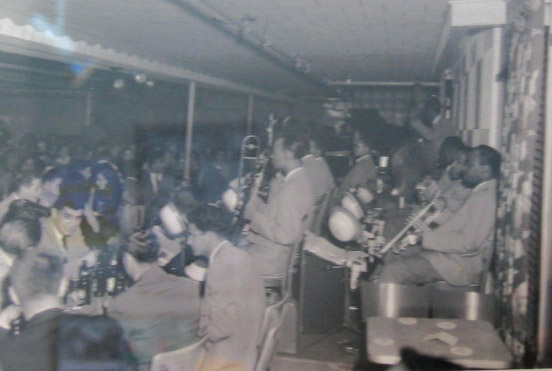 Film maker Norm Grant is currently producing a documentary of the club and is looking for photos, memorabilia, or perhaps even memories of enjoying the music scene there. If you're interested in participating contact Norm atngrant@ccri.edu or call 401-825-1195.
RI Black Heritage Society Celebrity Club
February 09, 2013 - February 09, 2013
Location:

Brick Schoolhouse
Address:

24 Meeting Street, Providence, Rhode Island 02903
Times:

10 a.m.
Admission:

Free
The Society welcomes everyone to come and reminisce about Providence's legendary Celebrity Club. In the 1950's, a time when most public venues were still segregated, Providence's Celebrity Club was a vibrant, integrated scene for jazz and entertainment. By gathering together various individuals and having them share their personal stories, the community is strengthened and the history of African Americans in RI is kept alive. This event is free and open to the public.
Celebrity Club Film Trailer