BRUCE SPRINGSTEEN and the E STREET BAND
THE LAWSUIT Tour 1977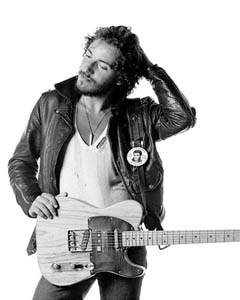 | | | | | | | | | |
| --- | --- | --- | --- | --- | --- | --- | --- | --- |
| DATE | VENUE | MAIN BAND | SUPPORT | SUPPORT | AD | TICKET | PICTURES | TAPE |
| | | | | | | | | |
| March 20, 1977 | Providence College, Alumni Hall | Bruce Springsteen & The E Street Band | | | YES | YES | | |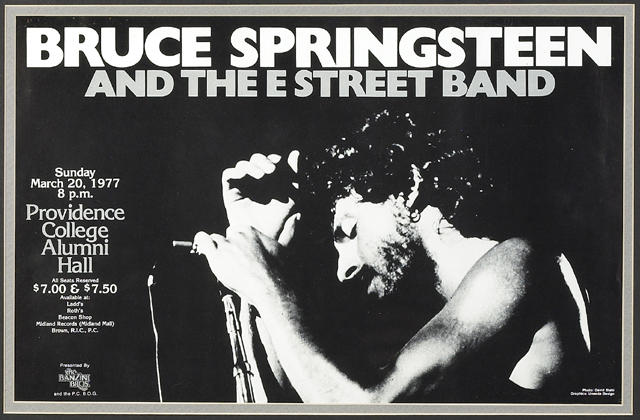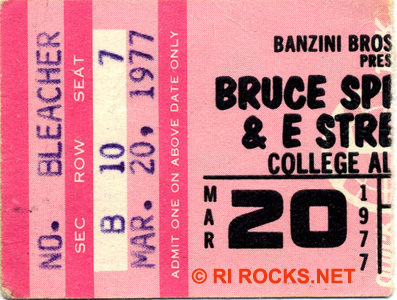 ticket stub courtesy of Dan Lampinski
SET LIST
NIGHT
SPIRIT IN THE NIGHT
ITíS MY LIFE
THUNDER ROAD
MONA - SHE'S THE ONE
TENTH AVENUE FREEZE-OUT
GROWIN' UP
BACKSTREETS
JUNGLELAND
ROSALITA (COME OUT TONIGHT)
BORN TO RUN
THE PROMISE
YOU CANíT SIT DOWN
THE BAND
Bruce Springsteen (vocals, electric guitar),
Steven Van Zandt (guitar, vocals), Garry Tallent (bass), Clarence Clemons (saxophone),
Danny Federici (keyboards, accordion), Roy Bittan (keyboards), Max Weinberg (drums)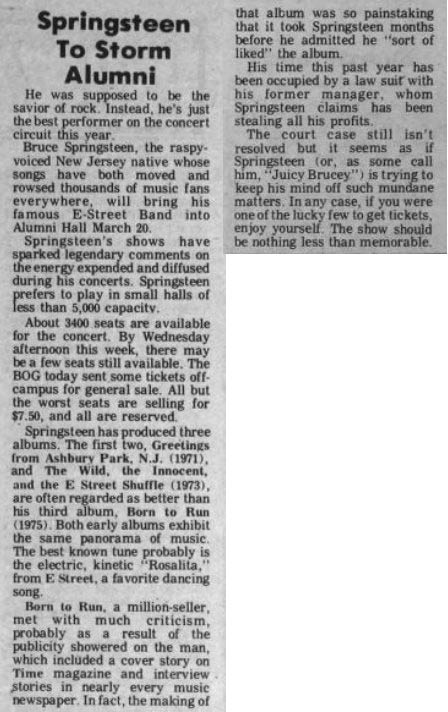 Below - review from 'The Cowl', student newspaper of Providence College....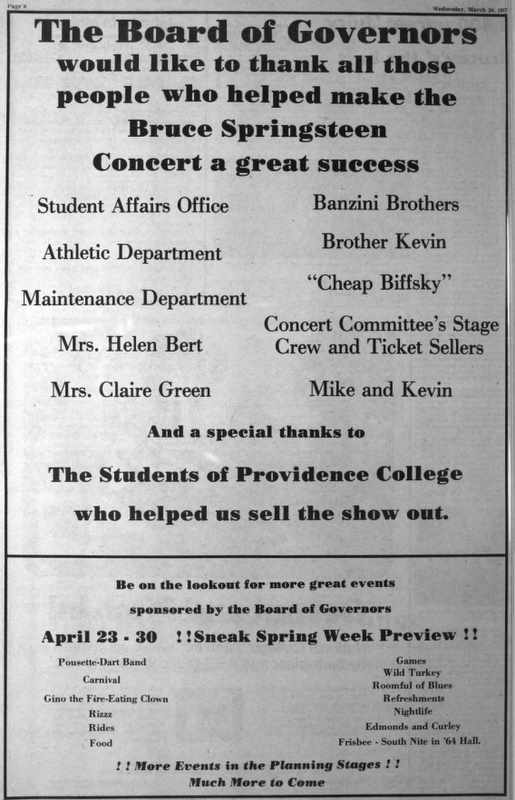 CONCERT MEMORIES:
*Note: if you were there and would like to share your memories, pictures or tape please send it info@rirocks.net
A sellout, held in Providence College's 3,400 seat Alumni Hall. There is no known audio but the incomplete setlist details above (missing perhaps two or three songs, but including the final four) are known from reviews of the show in The Cowl (the school newspaper) and The New Paper (a Providence local) along with the recollections of an attendee. Read the full review in The Cowl by clicking the link above. Set features all of Born To Run with the exception of "Meeting Across The River". Bob Walsh was at the show, and particularly remembers "Spirit In The Night", with Bruce jumping off the stage and dancing up the centre aisle. Note: the student reviewer mistakenly identifies the final song of the night as a cover of The Belmonts ďBurntĒ. However there is no such song by The Belmonts (or anyone else) and it is highly likely that this was The Dovells' "You Canít Sit Down". The New Paper claims "Sha La La" was played, but this is also somewhat improbable since it'd previously only been played in 1975. The reviewer was writing in 1978, and may have been confusing tonight with the 1975 concert at Providence's Palace Theatre, where "Sha La La" was performed.