PHISH
ISLAND Tour 1998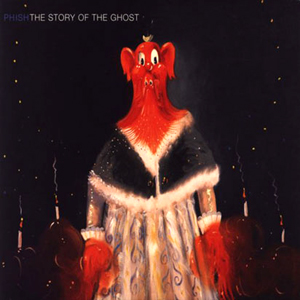 | | | | | | | | | |
| --- | --- | --- | --- | --- | --- | --- | --- | --- |
| DATE | VENUE | MAIN BAND | SUPPORT | SUPPORT | AD | TICKET | PICTURES | TAPE |
| | | | | | | | | |
| April 4, 1998 | Providence Civic Center | Phish | | | YES | | | Recorded |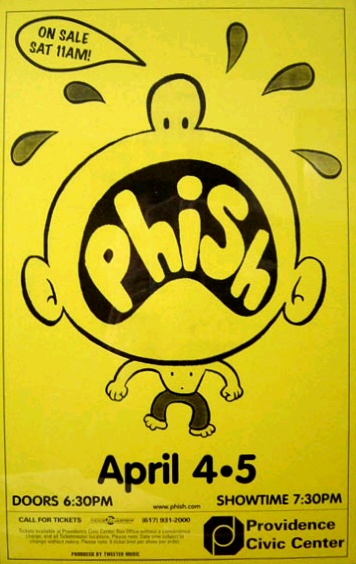 THE BAND
Trey Anastasio (vocals, guitar),
Page McConnell (keyboards, vocals), Mike Gordon (bass, vocals),
Jon Fishman (drums, vocals)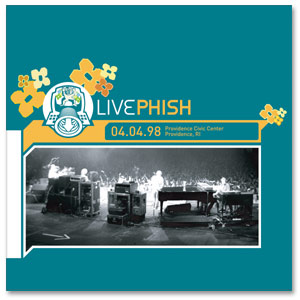 DISC ONE
Tweezer >
Taste
Bouncing Around The Room
Funky Bitch
Ginseng Sullivan
Limb By Limb
Lawn Boy
Character Zero

DISC TWO
Birds Of A Feather >
2001 >
Brother
Brother

DISC THREE
Ghost >
The Lizards
David Bowie
Encore: Harry Hood

CONCERT MEMORIES:
*Note: if you were there and would like to share your memories, pictures or tape please send it info@rirocks.net
Review courtesy of http://www.phish.com/tmiph/
Island Tour continued in Providence on April 4th. That night, Tweezer into Taste opened set one while Birds of a Feather into 2001 into Brother began the second set. Set two continued with Ghost into Lizards and closed with David Bowie and a Harry Hood encore.