PHISH
ISLAND Tour 1998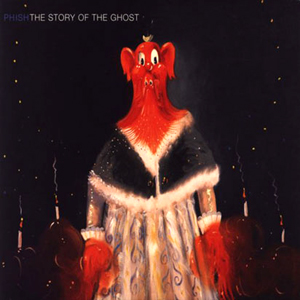 | | | | | | | | | |
| --- | --- | --- | --- | --- | --- | --- | --- | --- |
| DATE | VENUE | MAIN BAND | SUPPORT | SUPPORT | AD | TICKET | PICTURES | TAPE |
| | | | | | | | | |
| April 5, 1998 | Providence Civic Center | Phish | | | YES | | YES | Recorded |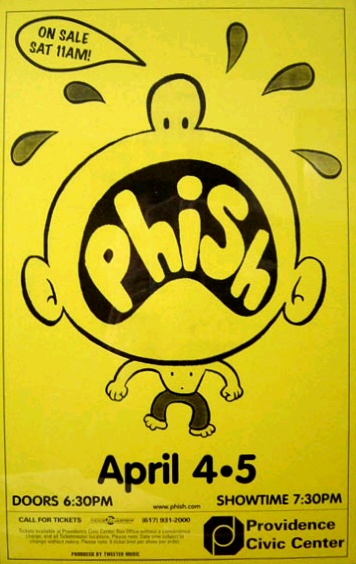 THE BAND
Trey Anastasio (vocals, guitar),
Page McConnell (keyboards, vocals), Mike Gordon (bass, vocals),
Jon Fishman (drums, vocals)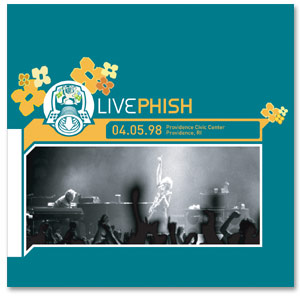 DISC ONE
The Oh Kee Pah Ceremony >
You Enjoy Myself
Theme From The Bottom >
McGrupp And The Watchful Hosemasters >

DISC TWO
Bathtub Gin >
Cities >
Sparkle >
Split Open And Melt
Down With Disease

DISC THREE
Ya Mar >
Prince Caspian >
Maze >
Shafty >
Possum >
Cavern
Encore: Bold As Love


CONCERT MEMORIES:
*Note: if you were there and would like to share your memories, pictures or tape please send it info@rirocks.net
Review courtesy of http://www.phish.com/tmiph/
The last of the four shows took place on April 5th. Set one on the 5th began with Oh Kee Pah Ceremony into You Enjoy Myself, the second time the two songs have ever been paired. Later in the set came McGrupp, Bathtub Gin into Cities and Split Open and Melt. Set two was basically a continuous jam, with Phish segueing from Down With Disease through YaMar, Prince Caspian, Maze, the first live performance of the reworked Shafty (formerly known as Olivia's Pool) and perhaps the funkiest versions of Possum and Cavern ever. The encore that night was Axis, Bold as Love leaving the band and audience energized and excited for the material that would make up the new album that fall.